#1.
Katrina Kaif says "A woman should have an identity beyond just the way she looks."
---
#2.
Amitabh Bachchan like singer Mika Singh voice says "MikaSingh's voice always been different, languid and good!"
---
#3.
Saif Ali Khan and Bipasha Basu starrer Humshakal's shoot faces problems in Mumbai!
---
#4.
Arjun Kapoor says that he admires Salman Khan's impassive nature to success and failure.
---
#5.
"I don't follow any beauty regime" – Kareena Kapoor
---
#6.
Karan Johar hosted a get-together for his close friends at his Bandra residence on Monday night!
---
#7.
Ali Zafar Valentine's gift to you says "Total Siyappa music album and the video for "Palat" to release on line on 14th Feb."
---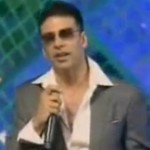 #8.
Akhay Kumar replied in a question "If not an actor, I would be a Defence Intelligence Agent"
---
#9.
Abhishek Bachchan has been named as the first official END7 campaign ambassador in India
---
#10.
Imtiaz Ali from bollywood find not suitable script for Kareena Kapoor Khan saying "Honestly, Kareena is my favorite as an actress. However we never had a conversation about HIGHWAY. The fact is I can go to her only if I can do justice to her stature. Only if I have the best for her, can I approach her. Otherwise what's the point? If I give her anything which just doesn't surpass what she did in JAB WE MET, it would be disrespectful to Kareena and her talent. I can't afford to do that, it is unfair,"
---
#11.
Bollywood Actor Ranbir Kapoor was recently seen dressed up as a wada pav seller in an event in Pune on Friday!
---
#12.
"My next film is set in Delhi and is a powerful story directed by national award winner Shivaji Patil" – Soha Ali Khan
BollyTalk Popular Top 10 – Wrapped up
was last modified:
October 5th, 2015
by